photo by Tom Trainer
"HASH IT OUT WITH JANE" started out as a weekly, 30 minute radio show on
KUSF-IN-EXILE
.
As the diminutive DJ of this eclectic show, I interviewed several very interesting guests and addressed a wide variety of social issues, mostly disability or small stature related. The show also got numerous compliments on the obscure musical play lists as well.
Now
"HASH IT OUT WITH JANE" has gone solo and will be made available to you in podcast form. You will also be able to download each episode for free via iTunes! Some things will remain the same on
"HASH IT OUT WITH JANE" with just a few minor changes which are outlined below.
Be sure to follow me on
Pod-o-matic
so you'll be notified when I post new episodes, starting in September!
Join me on 'HASH IT OUT WITH JANE' - The Podcast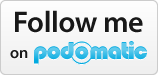 While I don't always share the same ideals and perspectives as my guests, I love to interview a variety interesting people on the show. Would you like to be the next guest on
"HASH IT OUT WITH JANE?" Is there someone who you would like to hear me interview? Below is a list of requirements to be considered as a potential guest on
"HASH IT OUT WITH JANE."
You must listen to at least two archived episodes first, just to make sure you won't regret it in the morning. (The archives are listed on the right side of this blog.)

You must either be interesting, positive, and an active part of something that benefits the greater good of humanity ie civil rights, environmental issues, alternative healthcare etc, art...

You must be accomplished or successful in some interesting capacity. Previous guests include published authors, music producers, public speakers, performers, and educators.

You must have an external microphone, high-speed internet, know how to use SKYPE and have a quiet space for at least 30 minutes.
RULE GUESTS MUST FOLLOW
To be a guest or suggest a guest, send an email to: hashitoutwithjane@gmail.com